Why There's a Good Chance Your Career Could be Over in Your 50s
If you're nearing 50, older than 50 or plan on being 50 someday, you need to read this: ProPublica.org published a story in late December – one backed up by rigorous research with the highly respected Urban Institute – that said 56 percent of people older than 50 are being "pushed out" of a "longtime" job "before they choose to retire."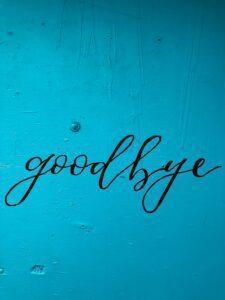 It doesn't matter what your salary is, what profession you're in, if you have a college degree or not, whether it's a recession or a boom: if you're 50 and over, you stand a very good chance of leaving your job earlier than you'd like to. What's more, according to the article, many of those this happens to often suffer "financial damage that is often irreversible."
Yowza!
The study took a look at data from the Health and Retirement Study (HRS), considered to be a top source of information regarding aging in America. From 1992 to 2016, the HRS followed what the article calls a "nationally representative sample of about 20,000 people from the time they turn[ed] 50 through the rest of their lives."
In other words, the study followed people 50 and over through boom, bust, boom, bust, and so on. Through the first tech/Internet boom and the most recent. Through the Great Recession and the current stock market rise and jobs boom and found that between the time someone "entered" the study and when he or she left paid employment, 56 percent "are laid off or leave a job under such financially damaging circumstances that it's likely they were pushed out rather than choosing to go voluntarily."
And what happened to them once they are out of work? "Only one in 10 of these workers ever again earns as much as they did," the article states. "Even years afterward, the household incomes of over half of those who experience such work disruptions remain substantially below those of workers who don't."
We urge you to read the entire article. It's a long one, but it goes into great detail about the different ways people are told/"encouraged" to leave and who is most liable to be let go. It's an important eye opener.
Bottom line? Leaving work before you're even eligible to take advantage of Social Security and Medicare – even being able to start drawing down your 401(k) without tax penalty – is a real possibility for anyone.
It's obvious this definitely is a form of age discrimination/ageism. The right thing to do is to call your California and Congressional representatives and ask for stronger age discrimination and hiring protections.
Still, understand that leaving your job at mid-life before you're ready appears to be something to anticipate, as sure as we anticipate that the sun will come up tomorrow and we we're going to need to eat again a few hours after lunch.
In other words, be prepared to retire in your 50s, rather than your 60s.
Don't think it can't happen to you because it can. What will you do if it does? What will you live on? Do you have savings? What's your debt load like? Will you be paying college tuition for children? Do you have a mortgage?
If you're 45 and younger (especially if you're in your 20s or 30s), knowing that this is a real possibility gives you plenty of time to prepare. If you're close to 50 or already in your 50s, it's probably wise to sit down with your family and figure out some possible contingency plans.
Being forewarned means you can become forearmed.
If you do find yourself laid off or "encouraged" to leave your employer in your 50s, don't forget about Helpmates. We can help you keep income coming in while you look for another position. We also can help you find that next position. Contact the Helpmates branch nearest you.