Google "hire for skills or personality" and you'll find more than 12 million resulting pieces of content – many of them recent. It's a hot topic in hiring today, and it's one that has the potential to make a big impact on your business. Poor hiring decisions can cost your business mightily – many estimate the cost of a hire at around 150% of that employee's salary. Can you afford to make a bad hire?
Your business can make better hires.
Here are three things to consider around skills and personality when it comes to your hiring decisions: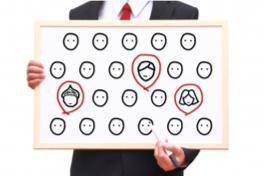 Every industry (and role) is different. This may seem like a no-brainer, but what works for Richard Branson and Virgin might not work for your industry. In highly technical industries, a specific skillset is likely necessary to comprehend even the basic requirements. Of course, outside of industry, specific roles are also highly variable.
Skills are about more than technical ability. When considering skills during the hiring process it can be easy to laser in on technical skills. But, soft skills are just as important when making a hiring decision. Applying technical skills in human contexts is a critical component of successful employees. Flexibility and communication are some of the most important soft skills that impact performance in a range of roles, but there are others that may be important to your organization. Talk through this with your team first to identify the core soft skills that are critical to success within your organization.
It's all about balance. A candidate could have the best personality in the world and still not be a culture fit for your organization. Or they could have a ton of skills and have zero personality. Like with all things, good hires are all about balance. Rank the importance of specific skills or experience in order of importance, then take those into consideration during the hiring process. A candidate with great personality and a strong foundation of skills epitomizes what this trendworthy topic is all about, really.
Ultimately, a smart team of recruiters who understands your business and its goals will source, vet and hire the best talent for your organization. Here at Helpmates, that's what we do best! Contact us today to learn more about our temporary and permanent staffing solutions.
Image courtesy of FreeDigialPhotos.net/pakorn