We have oriented and prepared our top specialists in Covid-19 work safety best practices and they are ready to deploy quickly.
Whether you're an essential business and still operating during our current safe-at-home reality or you're hoping to reopen your business as you anticipate a relaxing of social distancing guidelines in the next few weeks, Helpmates has the proven workers ready for assignment, whether you need them to work on-site or remotely.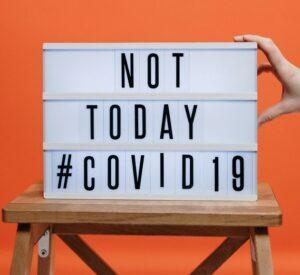 We've been staffing companies throughout Southern California for more than 45 years providing workers businesses need now and in the future. We have oriented our top specialists in Covid-19 best practices and they are ready to work safely and securely in any type of business situation, whether it's in an office, a distribution center, warehouse, manufacturing facility, or even remotely.
These are some of our exceptional employees, people who have received consistent top marks from their previous assignments and they are eager and ready to be deployed to companies in the industry segments in which we place workers:
Office/Administration
Accounting/Finance
Human Resources
Healthcare
Manufacturing
Distribution/Logistics
And more.
We visit each of our industrial clients before sending our associates to work on-site and we provide Covid-19 safety support to our office-location clients.
Our clients have told us that our safety oversight visits protect not only our specialists, but also helps our clients improve their pandemic safety practices for their own employees.
In addition, while all of our Helpmates specialists already have received Covid-19 safety orientation, they will do so again right before they head to an assignment with you. We also ensure our specialists receive orientation in your company's individual safety parameters and/or procedures before they head out for their assignment with you.
We maintain close contact with our specialists while on their assignments with you and make sure they stay up-to-date with new safety recommendations or guidelines as they change. For example, Los Angeles County's recent mandate that everyone wear cloth face masks when in public, while Orange County in mid-April required that all workers in essential businesses such as grocery and liquor stores, pharmacies, gas stations, and places where food prep is done wear face masks. (This may have changed since this post was written.)
Here for you as you reopen
California will slowly start re-opening its economy in the next few weeks. Helpmates is prepared to help businesses reopen carefully as we have started orienting all of our new associates in Covid-19 safety guideline so that they are well-prepared for deployment.
Learn more about how Helpmates can help you and your workers stay safe now and in the months to come by calling Rosalie Villa at 949-225-5016 or via email at rvilla@helpmates.com.