Have you ever had great experiences during job interviews, only to get on board and feel like you were the victim of a bait and switch? Sometimes, it can feel like the "real" corporate culture of a company emerges only after you've accepted the job.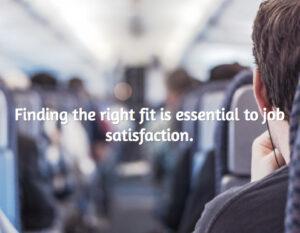 The role of corporate culture in your career decisions

Just like you aim to put your best foot forward during job interviews, employers are trying to impress you throughout the hiring process. But when it comes to deciding which job offer you should take, understanding corporate culture at your potential new employer is a critical part of your decision. These four tips can help you more accurately gauge whether the corporate culture will be a fit for your needs:
Do your homework. Before you even leave for the interview, you should have an idea what it's like to work at your potential employer. First, be sure to talk to your recruiter – he or she has spent a significant amount of time talking to and meeting with employers and can give you some valuable insights. But also take advantage of your network. Scan your LinkedIn connections to see if you have a link to your potential employer. Talk to friends and relatives and ask them if they've had any experiences. Craft a few specific questions ahead of time to ensure you get the information and insights you need to make a thoughtful decision.
Ask questions. Here at Helpmates, we recommend our candidates always ask questions during job interviews. Asking them can help demonstrate your interest in a company and role. They can also help position you as an informed professional. But there's another benefit – they can help you determine whether the company culture is a fit for your needs and goals. "When is your workload at its peak?" shows insight and interest into the company workflow, but it can also help you gauge whether demands and expectations on time and effort exceed your comfort zone. Asking a question about the the frequency of employee meetings can also shed some light on the balance between solo work and teamwork expected, or into how much oversight you'll get from your direct supervisor. One additional question that can help you gauge company culture centers around community involvement – if an employer is constantly sponsoring charity walks or other events and you're passionate about giving back, there may be a fit.
Be chatty. It might not seem like there is too much opportunity, but take advantage of "chit chat" moments to get some extra insight into what it's like to work at each employer. For example, asking the receptionist where the best place is for lunch or a cup of coffee can help you determine whether the team's habits are a fit for you. Do you prefer eating with your coworkers each day? Would you rather eat at your desk? If the team dynamic doesn't fit with your personal preferences, the company culture might not be a fit for you.
Take a look around. Some offices are like a second home, while others provide more professional, even sterile environments. Each has its perks for different people, and many organizations offer a balance between the two. Take a look around at your next job interview. If you like to surround yourself with mementos and family photos, but you notice that no one at a potential employer has done the same, the company might not be the best choice for you.
A complete understanding of the job and employer is essential to job satisfaction and a great career experience.  At Helpmates, we not only offer jobs with top employers across Southern California, we provide you with the background and information needed to make the right decision for your career. Search our available jobs or contact us to take the next step toward your career goals.