How hard is it to attract top talent in today's hot candidate's market? Really tough. With unemployment at a 16-year low, with just 1.17 unemployed job seekers for every open position (compared to almost 7 unemployed job hunters to vacancies in mid-2009) it's mighty difficult to fill positions at all, let alone with the best of the best.
And, while many talented people are quitting their current employer in the search for better pay and promotions – the quit rate was 2.1 percent in April compared to 1.3 percent at the beginning of  2010 – employers are doing backflips on demand in order to attract these hot-and-getting-hotter candidates.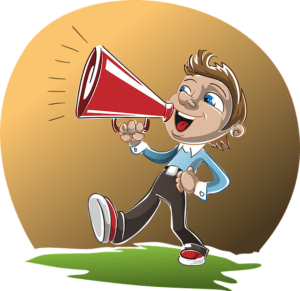 So what's a recruiter or hiring manager to do? Take a look below for five strategies/tactics for attracting top talent to your business.
See someone you like? Get in touch ASAP!
The best of the best – especially in IT – are being interviewed and receiving offers within mere days of placing their toe in the job-hunt waters. (IT pros can "wait" just 10 days from start of job hunt to offer, and this was in 2014!) In other words, if a recruiter calls with a great prospect or if someone who meets almost all of your criteria responds to a job post, don't wait until all resumes are in. Pounce now!
Streamline that interview process and do it ASAP!
Even though great candidates are hard to come by, we still take too long in making a decision. And that hiring process is lengthening, up to almost 24 days, an increase from 22.9 days in 2015. With the best people getting snapped up almost as soon as they hit the send button, you can't afford to take weeks to make a hiring decision.
Take a look at your job descriptions/posts.
If the best people aren't applying to your job opportunities, it may be because they aren't attractive posts! Make sure those job descriptions are clear and precise in their qualifications: doing so helps narrow the field of applicants (and also help your ATS be more effective).
Remember that your job description is a candidate's first contact with your business, so be creative (but not with the job title), conversational in tone, let a candidate know why he should work at your company (what makes you stand out), and how the position will have an impact on your company's success (or even the community's, region's, nation's, world's success).
Try social sourcing (especially for passive candidates).
Great people may not be looking for a job right now, but could be tempted with the right offer. The Society of Human Resources Management recently surveyed workers and found that even though 89 percent said they were satisfied or somewhat satisfied with their current position, up to 40 percent said they might look for another job within a year.
Partner with a staffing/recruiting service.
You have only so many hours in a day and you have other things to do than just recruit candidates. Yet recruiting services such as Helpmates Staffing? Recruiting is all we do. All day. Every day. And we know where the good guys are.
Let us help you source, vet and place top talent. Contact  the Helpmates office nearest you today.