Thousands of young (and older) Southern Californians will be heading to public and private colleges and universities soon (some have already started!) and the question here is: how well do these institutions of higher learning prepare their graduates for real life jobs?
Most college students say "We're ready!" Employers? They're saying: "No you aren't!"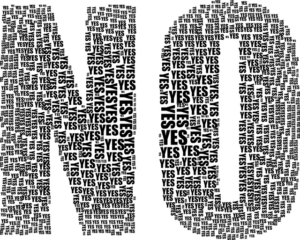 The Association of American Colleges and Universities ran a survey in 2015, finding that 70 percent of college students thought they had the "critical thinking skills needed to succeed in the workplace." But only about one-third of employers believed new grads were ready for the real world.
A solution? Apprenticeships!
Have you ever offered apprenticeships at your company? Have you ever participated in one as an apprentice?
Most Americans (62 percent) believe that apprenticeships make people "more employable than going to college," according to a recent American Staffing Association poll.
What's more, the survey found that 87 percent of adults surveyed thought that "it's smart" to consider both college and apprenticeships.
Speaking of apprenticeships: California's Labor and Workforce Development Agency in May announced that there are almost 82,000 active apprenticeships in the state. This is up from 53,000 in 2015 (the goal is 100,00o in 2020).
The agency reports that the Golden State has the "nation's largest and fastest-growing apprenticeship system."
The state's program wants to grow apprentice opportunities in transportation/logistics, advanced manufacturing, healthcare, and IT.
Has your company hired graduates or students in these apprentice programs? If so, what's your firm's experience been with these workers?
We make sure here at Helpmates that our temporary associates are ready to – as the saying goes – "hit the ground running" as soon as they arrive at your worksite. Our temporary associates participate in our Quality Control process to ensure they have the skills you need. What's more, if our associate doesn't meet your standards, you don't pay.
Contact us to learn more about our Employee Quality Assurance Program.