Is onboarding a high-focus part of your hiring process? It should be! In addition to having a dramatic effect on job performance and satisfaction for new employees, onboarding is also an important team-building tool for your current employees. Put simply, onboarding is a relatively cost-effective tool for employee retention – one that you shouldn't ignore.
Developing a successful onboarding plan.
If you're struggling to understand where to start when it comes to your onboarding plan, here are five tips to help you get the ball rolling: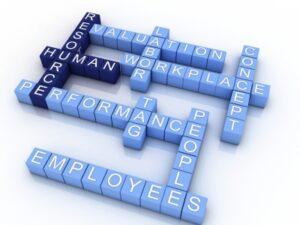 Set a formal plan. Regardless of size, all businesses should have a formal onboarding plan for new employees. This ensures all employees have the same experience and are equally prepared for success in their new positions. This can be as simple as a Word document saved on your team hard drive, or it can involve a full orientation and engaging process. The call is yours – just be sure to formalize and document it.
Be prepared. You expect your new employees to come to work prepared; be sure to offer them the same courtesy. This includes things that seem simple but can often be forgotten like, a functional desk chair, office supplies, a working computer and computer login(s), among other things. Designate one or more employees to be in charge of new employee setup, and ensure everything has been completed at least one business day before new employees are scheduled to begin.
Make introductions. This may be a challenge for larger businesses, but be sure to introduce new employees to their co-workers as close as you can to the beginning of the day. From receptionists to the CEO, new employees should feel welcomed by the entire team, or at least their immediate team and key personnel. While new employees won't remember everyone's name right away, introductions can immediately set new employees at ease and make recollection easier.
Set immediate, measurable goals. Starting a new job is overwhelming to most people, but it can feel a bit less stressful when employees have concrete goals they can work toward from Day 1. Determine these goals before employees have begun, and communicate them as early as possible. Then, provide regular feedback so that employees can make adjustments where necessary (and can hear regular praise from the earliest days of their employment).
Keep in touch. Direct managers should schedule regular meetings with new employees to answer any questions or address any concerns that should arise. This can also save managers time by setting expectations for when non-priority questions arise. Rather than a constant barrage of emails and phone calls, employees and managers can prepare notes for regular meetings.
With the right preparation and execution, onboarding can make a big impact on your performance and retention. If you're looking for ways to maximize your talent investment, contact Helpmates. Our range of staffing services help businesses across Southern California reach their goals through human capital.
Image courtesy of FreeDigitalPhotos.net/David Castillo Dominici