As the economy continues to improve, candidates are raising their expectations when it comes to compensation and benefits from employers. Is your organization meeting those expectations?
Keys to attract and retain top talent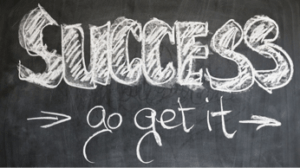 Recent research from the Society for Human Resource Management (SHRM) identified the top 3 drivers of job satisfaction for employees. Let's dig into these 3 and identify how your organization can use them to win the talent war:
Respectful treatment of employees at all levels. While most of us expect this type of treatment and would feel that we are also acting within this type of expectation, its presence at the top of list implies that many employees either do, or have, felt that they weren't treated with a proper level of respect from their employer. With more employees struggling to find top talent, every organization should prioritize interaction between all levels of an organization to ensure that from candidate to employee, ever individual feels valued and respected. Encouraging an "open door" policy (where appropriate) where employees at all levels feel comfortable interacting and sharing feedback with senior management can go a long way toward ensuring a culture of respectful treatment.

Additional research from BambooHR

takes this notion a step further, suggestion that employees are looking for reward and recognition for superior work. Don't be intimidated by this thought – recognition doesn't necessarily mean cruises and lavish prizes (although those probably wouldn't hurt!). Simply recognizing the great work of employees in meetings and other communications can be an excellent way to ensure employees feel valued. During the interview process, acknowledging impressive credentials or previous results can help demonstrate to candidates that their contributions will be valued when they join the team as well.
Compensation/pay. The recession of 2008-2009 may seem like ancient history, but it has had a lasting effect on employee compensation over the past 8 years. In their research, SHRM found that compensation is rising in its importance among candidates and employees. After flat salaries or unimpressive bonuses for nearly a decade, more employees feel that the current state of the economy merits additional compensation. Among younger employees this can be especially critical, as

student loan debt and other financial burdens

are shown to weigh heavily on the minds of millennials. Yes, your candidates and employees place a high emphasis on respect and recognition, but compensation is heavily considered. While that doesn't necessarily mean you have to outspend your competitors, it does mean you'll need to do some research into average salaries for specific positions within your market. If you're not meeting average salaries, you could be in trouble, both with recruiting and retention (which could end up being much more costly than meeting those initial salary expectations).
Benefits. The numbers here should make some employers nervous: 60% of employees rated benefits as a very important contributor to job satisfaction, but 68% of employees aren't currently satisfied with the overall benefits package offered by their employers. Want to get candidates in the door and keep them there? It might be time to overhaul your offering. If you're really looking to stand out, wellness and pension programs, or benefits designed to support families currently show the least amount of satisfaction. Most organizations have got basics like health and PTO benefits covered – now's the time to get creative and see how your benefits can support and nurture employees to help them feel valued and secure while working for your organization.
While there certainly weren't any surprises on this list, that doesn't mean these factors are any less critical. In fact, understanding the nuances of today's employees in relation to these factors is an important step toward attracting and retaining top talent. Finding the right balance between compensation and benefits is key – the team of experts at Helpmates can help you understand the competitive salaries needed to attract and retain talent, identify top benefits that are likely to help you stand out, and most importantly – help you find candidates who are ready to step in and make an immediate impact on your organization. Contact your nearest Helpmates office today to learn more about how we can help your organization maximize its talent investment.