Employee onboarding is traditionally a key part of employee development. Getting off to a good start is key to a successful, long-term career. Right?
In today's fast-paced world where team members where multiple hats and have varying responsibilities, onboarding can be one area that falls by the wayside. But especially in today's fast-paced world, this is where a solid onboarding plan is especially critical. Here's why: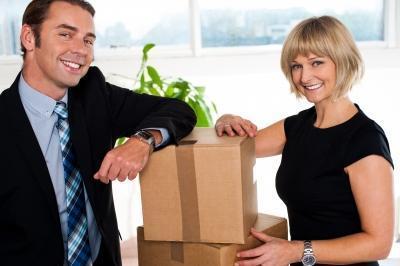 Turnover is too expensive. The cost to hire a new employee is often estimated at 150% of that employee's salary. Not to mention the productivity and morale hits that will tax your office when a new employee gets off to a bad start, only to leave a short while later.
It can lead to unnecessary training. We're all busy, and it can seem like a burden to spend some time with a new employee to show him or her the ropes and help be sure that employee is settled into the company. But, that short upfront time burden can prevent extra headaches down the road when your employee suffers from ignorance over company policies or procedures. It's not fun for the employee and it's certainly not fun for you – answering even more questions or fixing mistakes and issues that could arise.
Better camaraderie. It's hard being the "new kid," no matter how old you are or how many jobs you've had. Successful onboarding can help prevent awkward moments in the lunchroom when you don't know anyone's name and have nowhere to sit. It helps foster a sense of teamwork early on for new employees, and can make a huge difference when you're just starting out.
Onboarding can make a tremendous impact on your organization – both positive and negative. Are you worried that your organization is tipping the scales toward negative? Here are some signs that your onboarding process is alienating new employees:
Your idea of onboarding includes a stack of HR forms. HR forms are necessary for all new employees, but a successful onboarding program, they do not make! Businesses are hopping and everyone is busy, but if your onboarding program doesn't have clearly defined steps and goals for successfully adding a new member to your team, you are alienating new employees and setting them up for failure.
You are constantly interrupted or distracted. Have you ever been in a meeting (on a date, out with friends) only to have the other person stare at his or her phone the entire time? Take calls, send texts, respond to "just one" email? This behavior is not only rude, it tells the other person explicitly that they're not important. Talk about alienation! It goes unsaid that this is not the message to send to your new employees. Make onboarding a priority – make your new employee's success a priority – and your employees will find greater productivity and success.
You don't have equipment ready. Could you do your job without a desk, chair, computer or phone? Neither can your new employees. The first day at a new job is nerve-wracking and potentially awkward enough – imagine if you came in and had nowhere to sit, go, or call your own. For the employer, onboarding should begin before the employee shows up for his or her first day – have a phone ready, have the computer set up and ready to use (setting up email is even better), and have a chair (preferably not the broken chair that has been passed around your office for five years). A solid start means solid equipment.
Have you ever had an onboarding disaster? What has your organization done to prevent one from occurring? Here at Helpmates, we help organizations across Southern California find the talent they need to reach their goals. We'll find your next superstars!
Looking for more HR tips? Connect with us on Twitter, Facebook and LinkedIn for the latest industry news, tips and insights.
Image Courtesy of FreeDigitalPhotos.net/stockimages