Technology and the competition for talent are changing the recruiting landscape significantly. Artificial intelligence and data analytics are giving recruiters powerful tools to locate, evaluate and communicate with job candidates. These digital tools are also helping recruiters find passive job candidates as the recruiters become more aggressive in their search for talent. Here are some of the trends gaining momentum in recruiting and likely to become even more widespread in the future.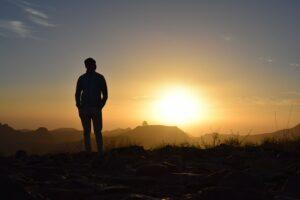 Employer Branding
The competition for top talent is keen, and a company's reputation and popularity have become increasingly important in attracting the best people. A brand name that stands out can make a real difference in recruiting, and that is why companies are focusing on branding.
Studies have shown that employers with strong brands get 50 percent more qualified applicants. More than 75 percent of job seekers check out the employer brand before they apply to a company.
Automation
More companies are automating the recruiting process, a trend that will continue for the foreseeable future. The technology used for recruiting is becoming more sophisticated. Eighty-eight percent of all companies worldwide already are using automation/AI technology in their HR and recruiting efforts.
Data analytics
Because of the large amount of data now available through applicant tracking systems and recruitment marketing websites, companies are able to analyze the data to help them make hiring decisions. They are using the data to determine what recruitment strategies are working and which are not.
Using data analytics improves hiring in a number of different areas, including the quality of the hire, and the cost and time to hire.
Soft skills
Companies report that they are struggling to find workers with the needed skills. The shortage is especially acute with soft skills. Recruiting trends will focus on finding candidates who have demonstrated soft skills. According to some sources, two-thirds of all new jobs will depend heavily on soft skills, and the demand for such skills is expected to increase further into the future. These skills include abilities such as collaboration, critical thinking, problem-solving, and communication.
Talent pools
Recruiters will be creating and using talent pools to a much greater extent in the future. They will be building their talent pools using both internal and external talent. Using current employees to fill open positions is a good way to retain employees and ensure a good fit for open positions.
Artificial Intelligence (AI)
AI is helping recruiters handle some of the more routine tasks associated with the job, giving them more time to interact with candidates. It is also helping to improve the candidate experience. AI is expected to play a greater role in future recruiting.
Screening candidates is another task that AI is very effective at doing because it is much better than humans at minimizing bias in the process.
Social media
This is a trend that has been gaining in popularity and is likely to become more so in the future. It has become so popular because recruiting on various social media sites really works. At least 84 percent of all companies recruit on social media (reported in 2017 so that percentage undoubtedly has increased since then).
Candidate Relationship Management (CRM) tools
Companies are increasingly using CRM tools in their recruiting activities. CRM tools are software that is specifically designed to enable companies to manage and look after their job candidates. This is more important than ever because of the war for top talent.
CRM software enables companies to provide ongoing automated communication with candidates to keep them informed and to hold their interest during the hiring process.
These software tools also provide searchable databases to help build up a talent pool. They enable companies to screen applicants for desired qualifications, schedule interviews, and conduct background checks.
This year things more than likely improve in so many ways
This year undoubtedly will only accelerate recruiting trends that started a few years ago. What's more, as Americans receive a coronavirus vaccine and the economy improves, we also expect it to once again become much more of a candidate market, making it even harder to find and hire top talent.
We look forward to these challenges as we work with our client partners helping them source, vet, and place skilled workers for jobs of all types. We look forward to hearing from our clients whenever they have a staffing or recruiting need.