By the time you read this, we'll be almost three months from the start of safe-at-home orders and also well on our way to seeing Southern California "reopen."
Yet many companies will still be asking employees to work from home. Because their team members have been working remotely for weeks now, managers no doubt have the management part down pretty well.
But what about motivating remote workers?
The "adventure" of working from home wore off long ago. Many people also are managing young children while working and – as summer approaches – may no longer need to supervise their schoolwork, but will have to figure out how to wrangle their children during a summer with "nothing to do."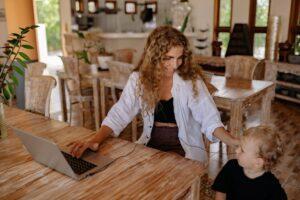 Even your employees without children no doubt are well into the work-from-home doldrums: tired of Zoom. Tired of working from the kitchen table. Tired of not having in-person interactions. Tired of not heading out with the gang to lunch. Fed up with #doomscrolling the Internet during breaks.
Work-from-home exhaustion is a real thing. If you've noticed that your workers – or even yourself – are less motivated than normal, is it really any wonder?
Motivating remote workers: 4 strategies
Create routines. That could mean regularly scheduled meetings.
Yes, this means yet more video meetings! But when working from home – which often means employees have a lot more flexibility as to when they get work done – having set meetings and/or check-ins truly can help provide your employees with a sense of normalcy.
Regularly scheduled meetings also help employees stay on track regarding deadlines and helps keep communication among team managers flowing.
Speaking of communication, make sure you do so regularly. And possibly more often than you "normally" do.
Remote work can be quite isolating, especially if employees don't hear from management/leadership. Make sure everyone on your team knows your priorities because doing so helps them understand the ultimate reasons for their work while helping them stay productive. What's more – and perhaps most importantly – regular communication, whether in formal email memos or simple quick messages or even calls – reassures members of your team that their efforts are valued.
Understand that good communication needs to go both ways. Welcome messages and input from everyone, no matter where they are on the org chart. You'll be amazed at the great insights that come from diverse perspectives. This will only help nurture better communications and help your employees achieve their goals.
Set a regular "quitting time" for the day and stick to it.
No doubt you and your workers have found how "easy" it is to work just about any time of day…or night. Chances also are good you – and your employees – may find yourself working 10 or even 12 or more hours a day because you can, a true recipe for quick burnout.
Making – and keeping – set work hours helps prevent days from melding into each other and helps you and your workers have true "work time" as well as real "downtime," delineations that have become ever more critical for optimum health and productivity.
Stay positive and create a culture of support.
Forrester Research has found that workplace culture is one of the most critical parts of a successful remote work strategy because workers who feel they can be who they really are and who believe they truly are part of a supportive team are more likely to feel motivated.
Showing compassion and concern for everyone you work with while also remaining positive as their leader is absolutely the best course to follow in these unusual times.
Contact the Helpmates branch nearest you for more information on our staffing/recruiting services. You also may call our corporate office at 949-752-6888.