Yours is a nice company filled with nice people who work hard and aim to do their best in their jobs. Your receptionists are pleasant. Your HR department is filled with people-persons. You feel your managers are professional and have great communication skills.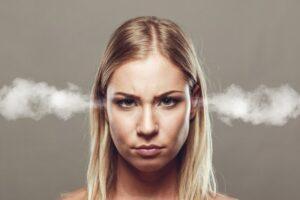 Then why do so many job candidates feel they've been treated so shoddily?
Yes, that's right: too many companies make the application, interviewing and job offer process tough for applicants:
They don't let rejected candidates know they didn't get the job.
They make candidates jump through hoops to even apply. (WHY – in this age of identity theft – are employers still insisting on online applications that applicants provide social security numbers!?)
They call applicants at their current job insisting on having a phone interview right then.
They won't accommodate candidates who can only interview in person after hours.
They put them through impersonal preliminary interviews.
They insist on tough panel interviews.
An experienced candidate contacts a hiring manager directly but the manager insists the candidate contact HR first
Candidates with several years of experience must still take basic-level skills testing.
And so on.
It's tough to find great people. But too many companies still treat candidates as if it were 2008, the peak of the Great Recession, when great people were plentiful and businesses could pick and choose among the best job candidates.
Instead, it's 2018 and the tables have turned: candidates get to choose among the best job opportunities!
This is important when it comes to hiring top talent because 79 percent of those surveyed said they would be "unlikely" to accept a job offer if they felt they were treated poorly during the recruiting process.
And it gets worse: 27 percent of respondents said they might talk about their poor experience on their social media channels!
What's the right way to treat candidates?  With considerable courtesy and attention. Look at it this way: it's something of a courtship today between employers and candidates, with companies doing the wooing and candidates saying yes or no to making a commitment.
So court your candidates! How do you do so?
Be accommodating to their schedules: interview them after hours, if necessary.
Make it easy for them to apply. Allow them, for example, to simply send a resume and cover letter as application. Ask for references only once you're thinking of hiring and individual. Leave the nitty-gritty paperwork (and asking for their SSN) when they start the job, not before.
Send emails – or even videos — about the company culture, dress code, directions, etc. to those people you invite for an interview. This helps them get to know you before meeting and helps them know how to dress, where to park, etc.
Hiring managers: welcome phone calls from candidates who have the chutzpah to pick up the phone. Most applicants won't; doing so shows assertiveness, courage and not a small amount of self-confidence, all terrific traits to have in employees.
Make a decision quickly and let interviewees know when you expect to make it. In fact, explain your next steps in the recruiting process clearly. If there's a delay, let all interviewees know of it.
If you interview a candidate but decide not to hire her, she deserves the courtesy of a phone call from the hiring manager letting her know so. After all, she took several hours out of one of more of her days to visit your offices. It's simple common courtesy.
Let all non-interview applicants know when the job is filled. An e-mail message or snail-mailed letter is sufficient.
When you need help attracting, interviewing and, yes, even courting top candidates in Southern California, let Helpmates help you source, interview, vet, and place them. Contact the office nearest you to learn how we can help you make job candidates feel like the VIPs they are in today's tough talent-search market.